If you are seeing the following message in red, you have been logged out due to inactivity.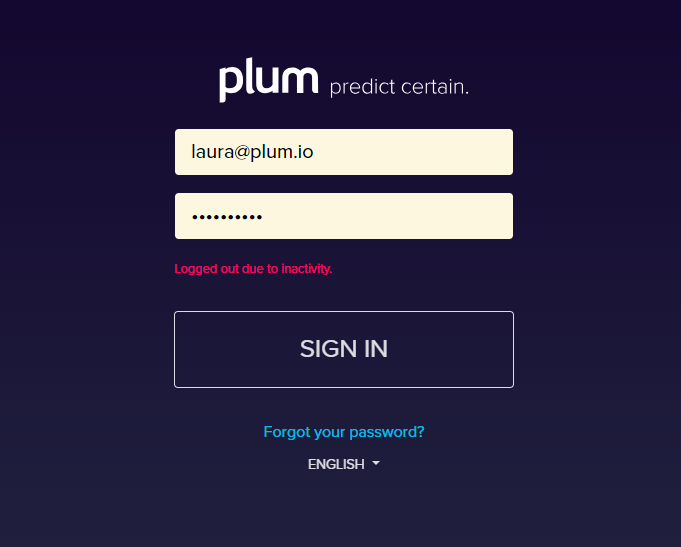 There are two reasons why you may get the "Logged out due to inactivity" error message.
1. Plum will automatically log you out after 30 minutes of inactivity to maintain the security and confidentiality of your account. Simply enter your login credentials to get back into Plum.
2. You may be logged out because of the clock settings on your computer. We suggest that you ensure your computer is set to the appropriate time zone in which you reside, and that the clock reflects the proper time as well. If the computer is set to the wrong time zone or if a manual time has been entered, it will tell our server that you have been inactive for more than 30 minutes and auto-log you out.