Are you are a Plum customer and you use Plum for Recruiting, Match Criteria, Talent Groups, Talent Maps or Leadership Potential Cohorts? Here is how to access Plum's gated Help Center with tons of articles about the Job Requisitions dashboard, Match Criteria Catalog, Expert Contributors, Talent Management, and managing your employees and HR staff.
How to access Plum Help Center's gated content:
Navigate to Plum's Help Center at help.plum.io
Click Sign in at the top right of the webpage. A popup will appear.
If you are already registered, sign in using your Plum Help Center credentials. If you are not registered, click on Sign up to create an account; enter your name and professional email address with your company email domain.

You will then be sent an email prompting you to create a password and verify your account.

After you've set a password, your account will automatically be granted access to the customer-facing content. Please note that the account created is for the Plum Help Center. These credentials are different from the ones used to login to the Plum platform (secure.plum.io).

Navigate back to help.plum.io. You should now see that all the content has unfolded.
Watch this short video for a quick explanation of the action required to access the gated Help Center content: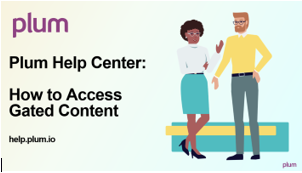 Plum's Help Center is divided into Public and Gated content:
Public Content: Accessible by anyone, this content includes articles on Accessibility, Account and Login, Discovery Survey/Plum Profile, Talent Guide, and Plum Science.
Gated Content: This content is restricted to HR team members using the Plum Platform. It includes articles about our product features: Recruiting, Match Criteria, User Permissions, Talent Management, and the Customer Resource Page.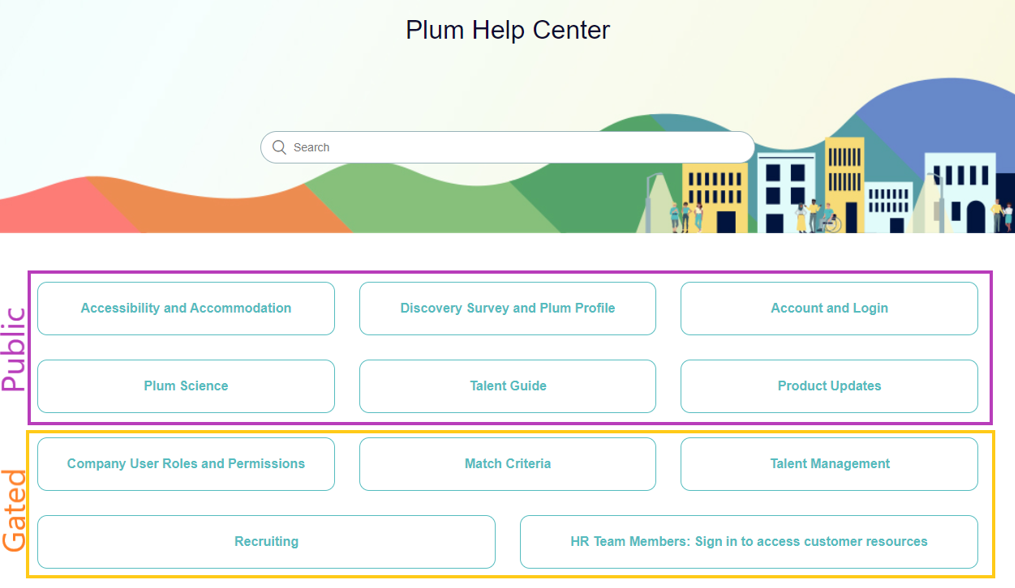 When visiting the Plum Help Center, the public content is accessible to everyone. However, the privacy settings of our Help Center only allow current Plum customers and HR Team Members to access gated content. Access to Plum's Help Center gated articles directed to Plum customers requires login with a professional email address with your company's email domain.