The Discovery Survey assesses an individual's natural ability in the 10 Plum Talents: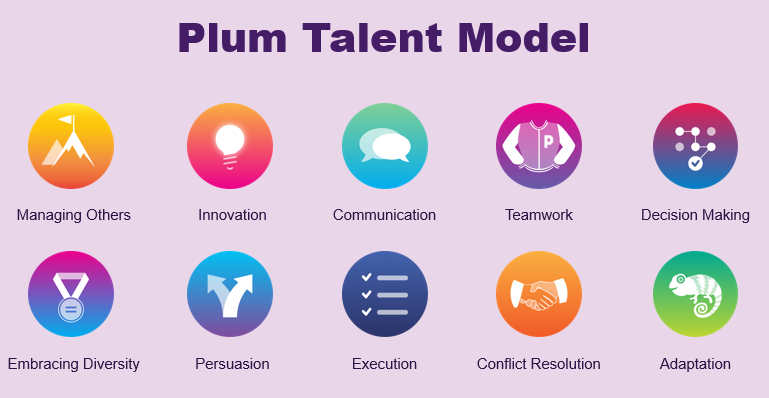 Talents are composed of a specific combination of competencies. Each competency is a specific combination of 12 traits.
Ten of these traits are based on the Five-Factor Model (FFM) or "Big Five" personality model. The last two traits are facets of cognitive ability: problem solving and social intelligence.
Talents are calculated by combining traits using an algorithm developed by experts in industrial/organizational psychology.
The traits themselves are measured using techniques that are supported by years of research on personality, cognitive ability, and social intelligence.* This includes using a forced choice approach, giving realistic work situations, and even using puzzles.
*(Christiansen & Tett, 2013; Carpenter, Just, & Shell, 1990; McDaniel et al., 2007)